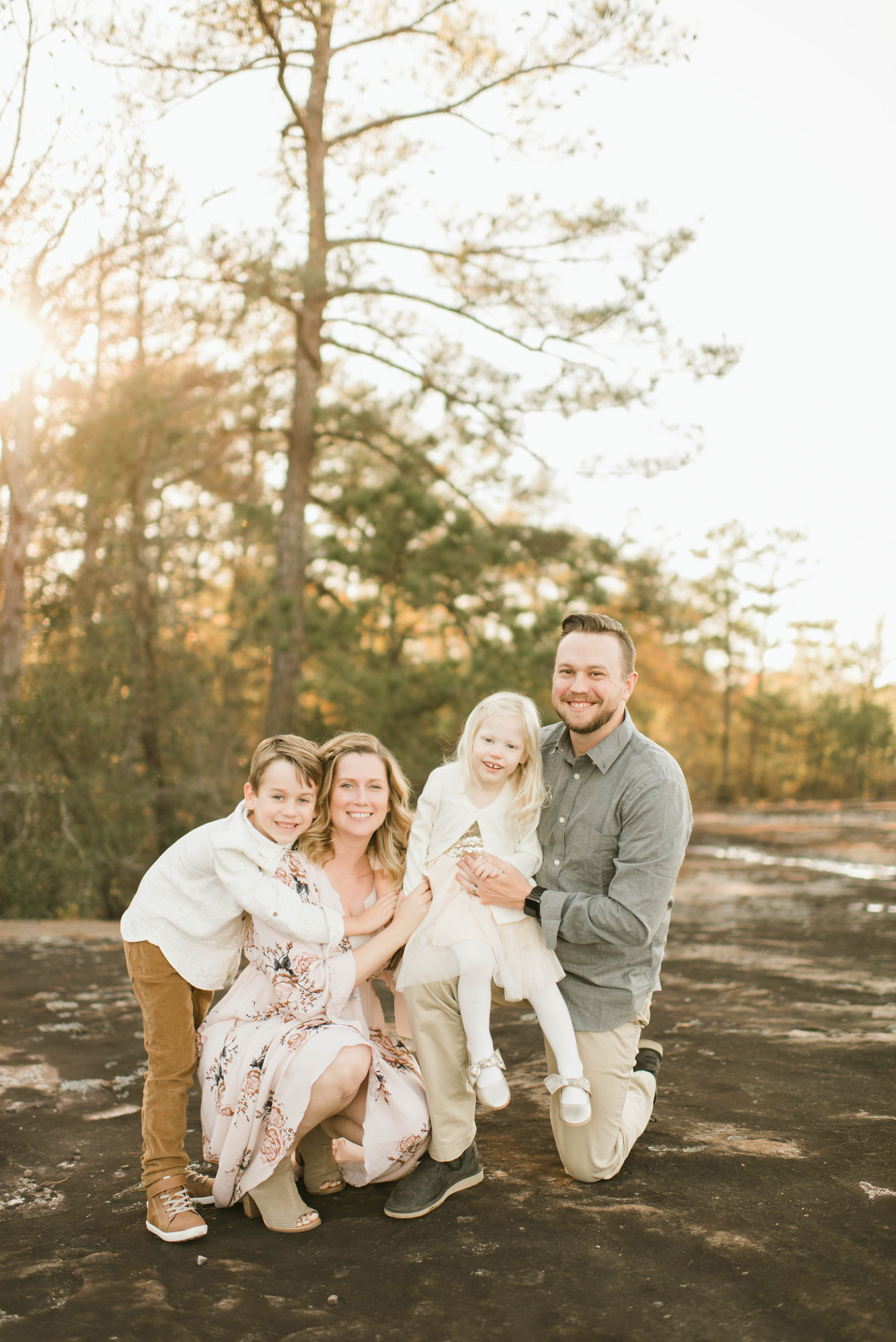 I am married to the love of my life and mama to the sweetest little boy and most beautiful little girl. My family is the most important thing in my life, and when I'm not behind the camera, I'm playing dolls with my daughter or watching my son play baseball.  Hearing their laughs and watching their beautiful smiles just light up my heart and I cannot get enough of them! They definitely inspire me every day and are the reason I do what I love.
I have been witnessing unconditional love and documenting precious memories for families since 2011.  Every age always has something special, but I absolutely love newborn portraiture.  Each session can offer a challenge, each newborn is so unique, and seeing that new love in a parent's eye is what I strive to capture.
I am so grateful for all the things and people in my life and love the families that trust me to photograph their little ones. Not too many days go by that I don't take a photo of my loves, so I know how important photos are for families now and down the road. This is truly a rewarding experience and I cherish every moment.  I believe that every image captured isn't just a picture…it's a time stamp of fleeting moments, it's physical proof of love in a family…it's art.
Thank you for taking time to view my work and passion and I look forward to capturing the love in your family!
xoxo Megan
* Family Photo credit: Shelby Rae Photographs