After waiting 9 months, the day has finally come.  You get to hold that sweet baby you have felt growing in your belly. It is such an amazing feeling! Those first few weeks are fly by with little sleep and lots of snuggles.  But those memories of how tiny those little feet are, the little flakes of skin from their previous safe place, and all the fresh details of their newborn life can all be captured in newborn photos. Let me freeze time and capture you with your new baby snuggled close. I will showcase your love and admiration for the new life you and your partner have created. These are not only important for you as parents, but also for your child as they grow older.  They will love looking back and seeing how beautiful their mom was holding them just days after they were born.
Contact us to reserve your own motherhood and newborn photo session.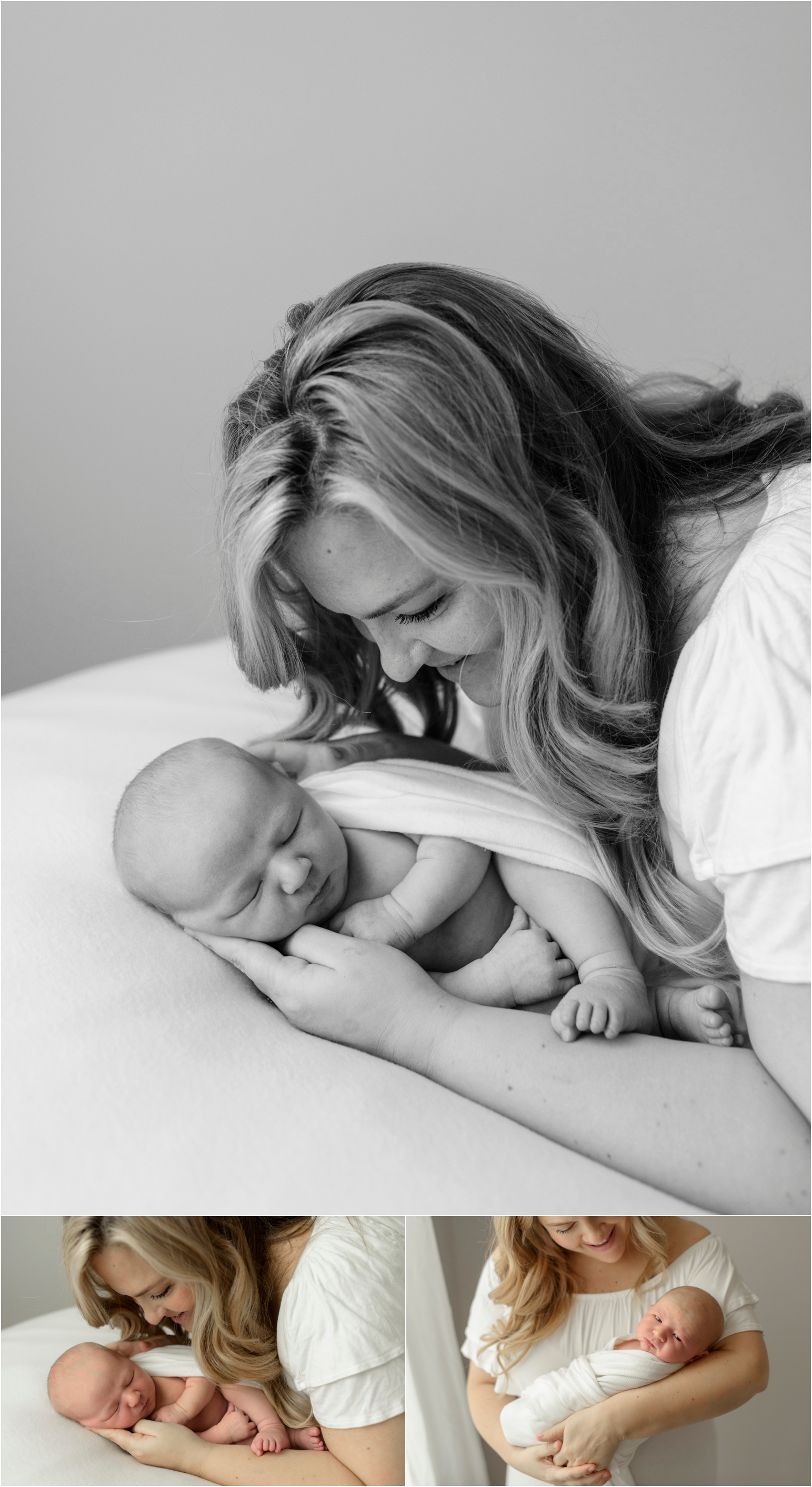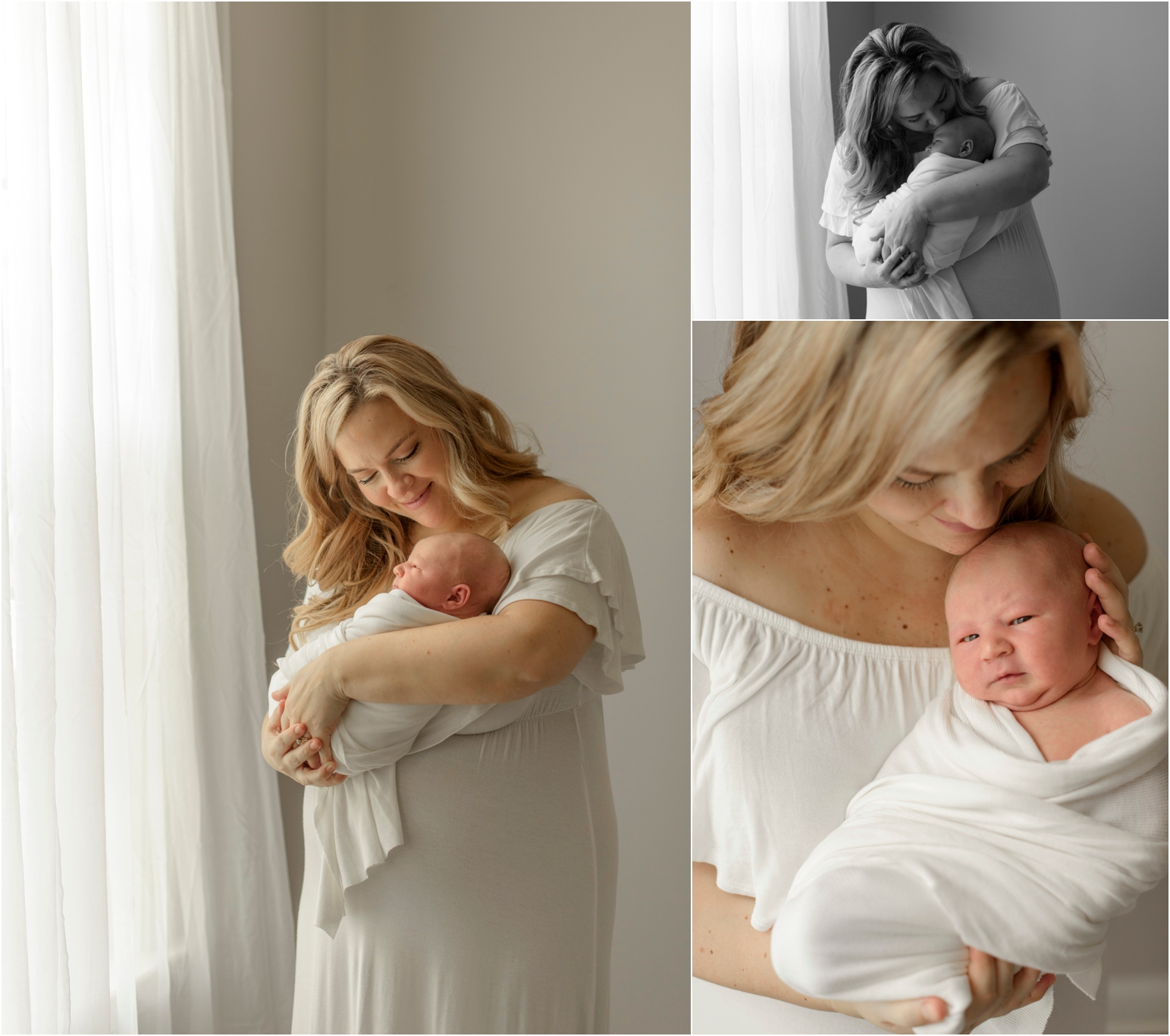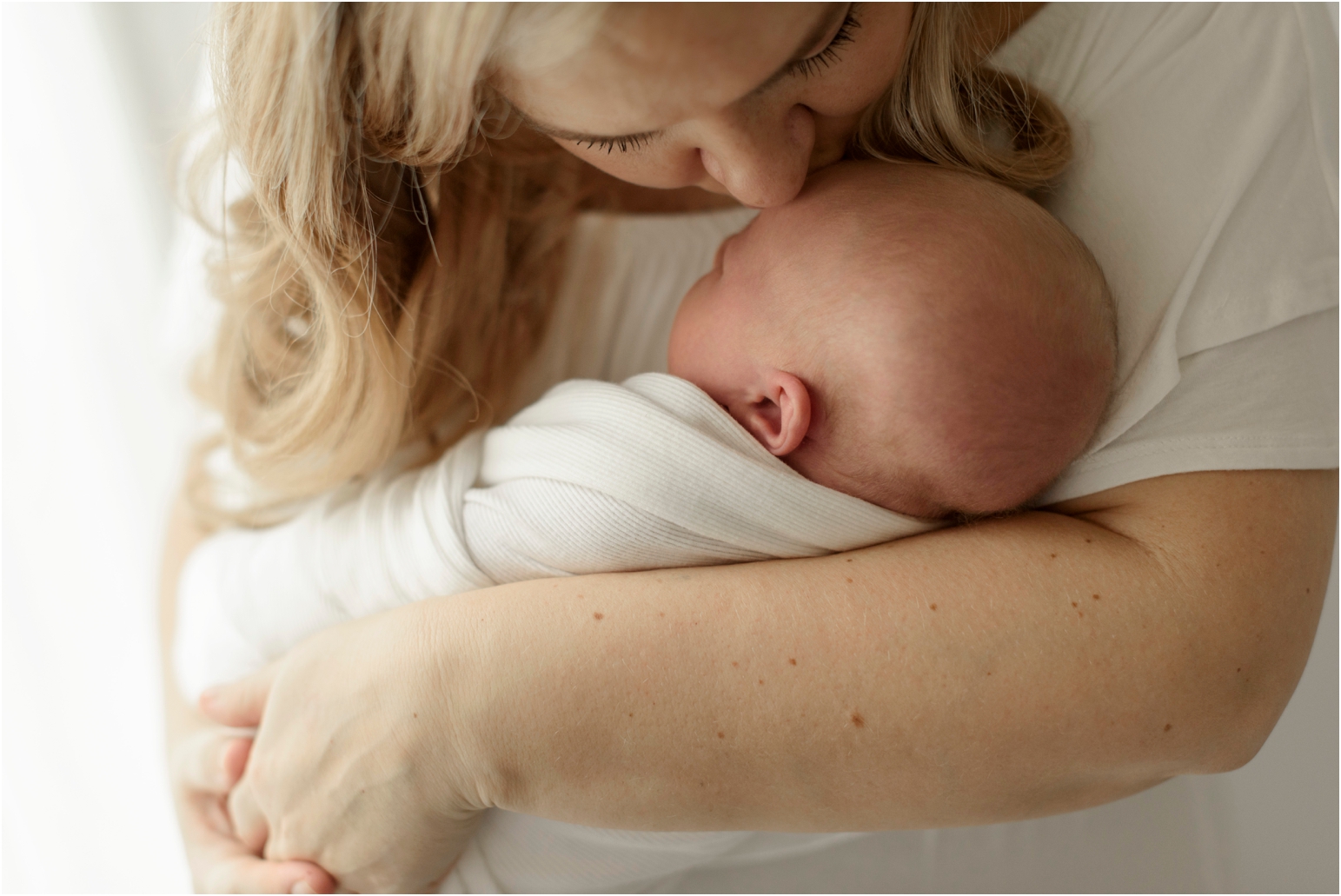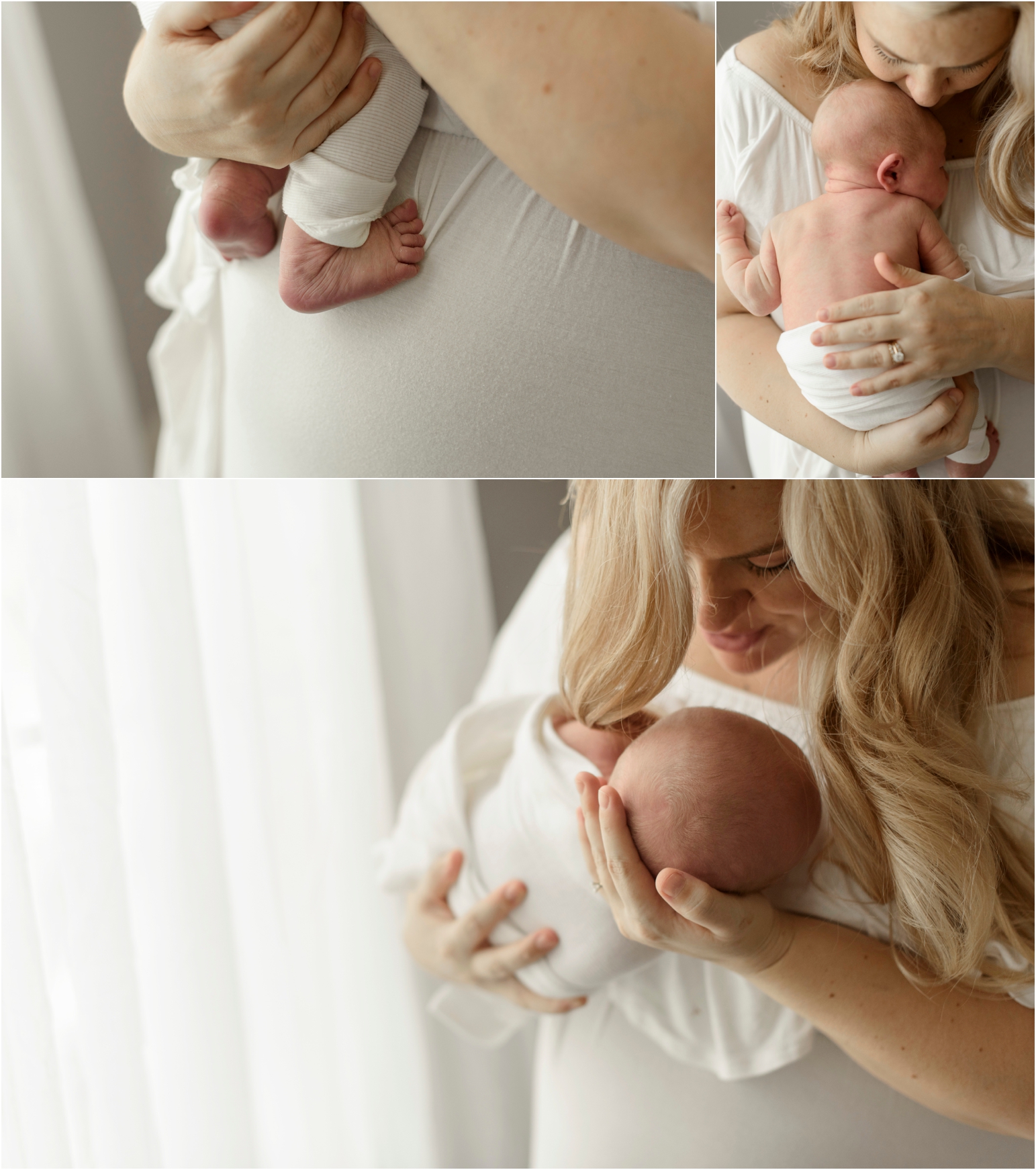 Be sure to view more of our work featured on Pinterest, including new parent tips, top baby finds, and clothing inspiration for your photo session.