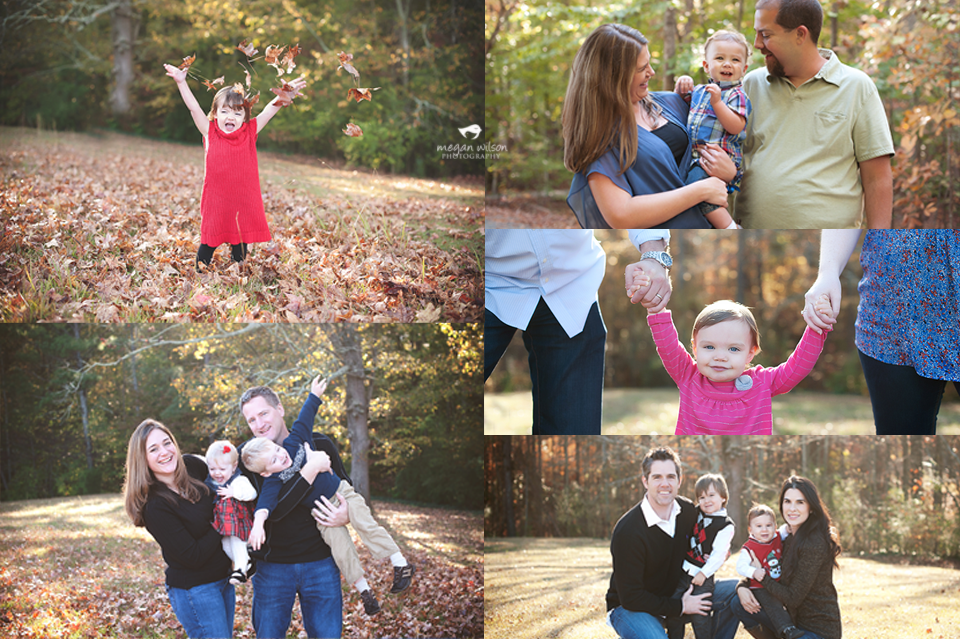 Fall mini-sessions are a great way to save money and get high-quality professional photos of your family.  The smaller block of time and amount of photos than a normal session allows for an average savings of over $300.
We are offering fall mini-sessions to clients because we believe everyone should have amazing photos to share with family and friends.
These mini-sessions are perfect for:
– Getting that new canvas to show off above the fireplace
– Your family holiday card
– Showing off your beautiful family to friends and relatives
– Letting Grandma see how big the kids have gotten
What's Included in a mini-session:
– 20 minute session
– 8 digital images of your choice (with option to purchase more)
So how do you book?  Well, that's easy.  Just click here to reserve your spot.
Thanks!
The Team at Megan Wilson Photography