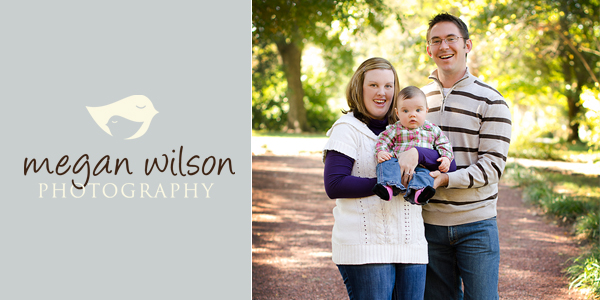 Now is the time to plan for Holiday Cards and yearly family portraits.  The best way to get quality photos and save money is with mini-sessions.  You've spent all year telling everyone how beautiful your family is, now show them by booking a mini-session with Megan Wilson Photography.
Fall 2012 Mini Sessions
When: Sunday, October 21st OR Sunday, November 11th
Time: Slots available between 8:30am – 10:30 am and 4:00pm – 5:30pm in 30 minute intervals
Where: Location will be chosen early October based on best appearance!
Price: $200 (due upon booking)
Details: 20 minute mini session + 10 hi-res digital images on disc
To reserve your spot, email me at [email protected] or click here to send a message.  Please include desired date and time and I will do my best to accommodate you.  Slots available at first come first serve basis. An invoice will be emailed after receiving your request. Payment is due upon booking.  Thanks and I look forward to seeing you and your family!